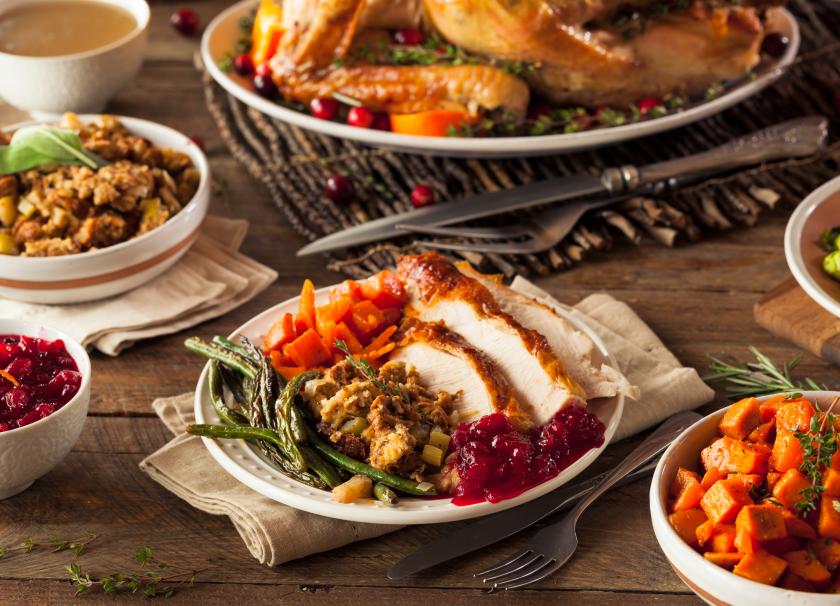 October 10th, 2018
We'll cook. You feast.
Spend more time relaxing with friends and family this holiday. Order the Deli's ready-to-heat and serve Thanksgiving meal without all the fuss. We make everything from scratch and all recipes use the highest quality ingredients.
Choose from three options:
Traditional Holiday Meal includes your choice of 12-14 lb Diestel Organic ready-to-heat Turkey, Vegan Mushroom Loaf, or Butternut Lasagna and all the sides. Serves 6. Pie is not included, but can be added for additional price. Please order early to ensure availability.
Single Portioned Meal includes your choice of main dish and all of the sides. Serves 1. Add a slice of pie for additional price. Available in traditional or vegan, served on a microwavable platter.
Just a Pie with your choice of Pumpkin (Regular or Wheat Free), Apple (Regular or Wheat Free), or Pecan (Regular or Wheat Free)
New this year in the Deli Grab n Go!
Side Dishes
Don't have enough time to make the whole Thanksgiving feast? No problem! We've got you covered.
Available beginning November 12th in 16 oz and 32 oz sizes: Vegan Mushroom Gravy, Classic Poultry Gravy, Classic and Vegan Mash Potatoes, Green Beans Almondine, Cornbread Stuffing, Cranberry Orange Sauce (16 oz only) and Organic Diestel Turkey, white and dark meat combo.
Pumpkin Pie Filling
Give your guests freshly baked "homemade" pie without all the stress. Grab our house-made Pumpkin Pie Filling and house-made pie shell, and voilà!
For all your appetizer needs, our full line of dips and spreads will available in the Grab n Go. Whole pies will also be available in the Grab n Go beginning Sunday November 18th.
Place your order by calling 541-482-2237 ext. 411. Order no later than 8pm Sunday November 18th
Look for special curbside pick up instructions when you order.
More Co-op News