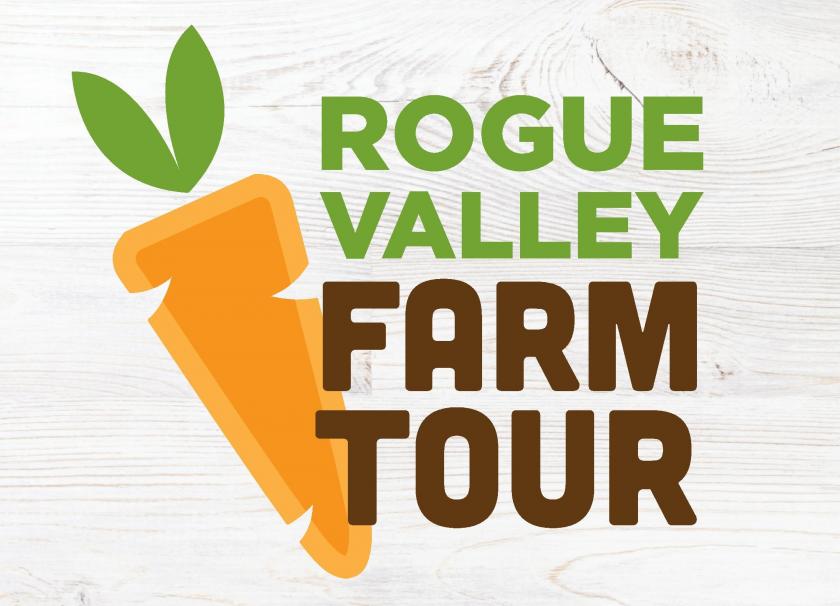 April 22nd, 2019
Farm Tour on the Shelves
The Farm Tour shines a spotlight on Southern Oregon - it represents the full range of products grown in the Rogue Valley. The Farm Tour isn't until July 14, but here's a list of tour activities for participating farms that are also on the shelves at the Ashland Food Co-op. Get an early taste of quality local goods!
Make sure you're keeping up with tour news, like the release of the 2019 map, by following the Rogue Valley Farm Tour on Facebook.
Rogue Aquaponics
14855 E Evans Creek Rd, Rogue River, OR 97537
Website
Aquaponic farm tours, fish tacos, a food truck and picnicking. Pesto and filleted fish will be available for purchase.

Rogue Creamery
6531 Lower River Rd Grants Pass 97526
Website
Meet Rogue Creamery's certified organic cows and calves, then enjoy a scoop of ice cream.

Valley View Orchard
1800 N Valley View Road Ashland, OR 97520 
Website
Certified organic orchard and vineyard, u-pick, farmstand and wine-tasting house. Since 1919.

Fry Family Farm
2184 Ross Lane Medford, OR 97540
Website
Samples of products, wood-fired pizza, farm tours every hour from 10am-2pm.

Herb Pharm
110 Bonlinda Lane, Williams, OR 97544
Website
Visit the 80-acre certified organic farm to learn more about growing herbs and their use for optimum well-being.

Oshala Farm
14900 Hwy 238 Grants Pass, OR 97527
Website
Certified organic herb farm, growing over 70 varieties of medicinal and culinary herbs. Food truck with local cuisine! Tours at 10am, 12pm and 2pm.

Blue Fox Farm
12963 Williams Hwy Grants Pass, OR 97527
Website
40-acre certified organic vegetable farm in the heart of the Applegate Valley.

TerraSol Organics
18828 Williams Hwy Williams, OR 97544
Website
Certified organic microgreens and leaf crop farm. Bring your own pot and lean to grow your own microgreens. Visit the growing organic pumpkin patch.

Whistling Duck Farm
12800 Williams Hwy, Grants Pass, OR 97527
Website
Certified organic veggies, fruits, seed garlic and farm store featuring a homemade line of fermented veggies.

Plaisance Ranch
16955 Water Gap Road Williams,OR 97544
Website
Hot dogs, hamburgers, cuts of certified organic beef lamb and award-winning wines. Farm animal petting, horse-drawn wagon rides. $10 per person.
More Co-op News