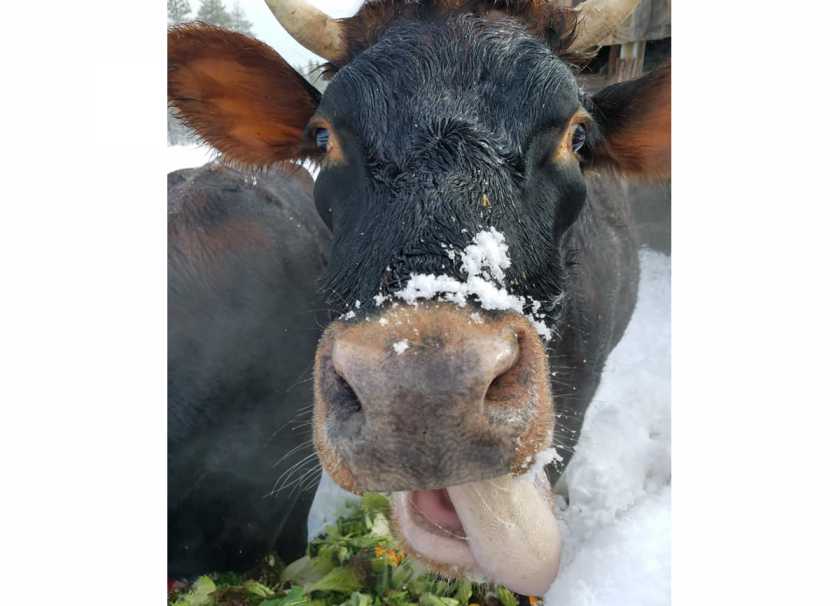 February 22nd, 2019
Food waste at the Co-op
By Rianna Koppel, Sustainability Coordinator
How many times in the past month have you reached back in the fridge to snack on some fresh strawberries only to discover… mold?! In the United States, 40% of food is wasted every year. Luckily, how we address food waste can have a major impact. According to Paul Hawkin's Drawdown, reducing food waste is #3 on the list of best ways to reduce carbon dioxide emissions. At the Co-op, we use the EPA's Food Recovery Hierarchy as a guide to bettering our own practices.
Source Reduction and Reuse
Ever wonder what happens to a carton of eggs with a cracked bunch? At the Co-op, we reuse these eggs for your breakfast. Deli staff will sort and reuse peaches, strawberries, bananas, and more for bakery goods, smoothies, and cold bar desserts. Imperfect produce can be used for vegetable stock, hot bar meals, or the salad bar. Every day at 8 pm, the Deli hot bar price is reduced to $8.95 per lb to reduce waste.
Feed Hungry People
After resourcing useable food, staff glean the rest. There are several places behind the scenes for employees to discover their dinner. On a regular day, a Co-op employee could glean a few slightly bruised apples, a damaged can of garbanzo beans, a leaky carton of goat milk, and a piece of cornbread from the night before.
Additionally, at the end of every day except Christmas, the Co-op is visited by a special guest: the Ashland Food Angels. The Angels deliver food to the Ashland Emergency Food Bank, which provides emergency food supplies, without charge, to individuals and families in the Ashland/Talent area who would otherwise go hungry.
In total, throughout every year at the Co-op, about 22,000 lbs of healthy, edible food are diverted from the landfill and given to those in need.
Feed Animals
There is one more special guest that visits the Co-op every day - Crack o' Dawn Farm. They pick up several large barrels of food scraps to deliver as fodder for the animals. The scraps are given to goats, cows, and pigs. Deli and Produce staff collect these food scraps for the farm, making sure there are no rubber bands, paper wrapping, or metal twist ties that could injure the animals.
Composting
There are two things that goats and pigs can't eat: coffee grounds and eggshells. These are the two main components for our compost stream. A local farmer picks up these barrels weekly to add to his compost pile.
Landfill
The last stop on our journey is the landfill. Right now, the Co-op diverts over 80% of our waste, which is a strong step towards our goal of being zero-waste.
---
Through our practices and commitment to zero waste, we can make an impact in our community. Every time you choose to eat at the Co-op, you are choosing to support local farmers, our staff, and families in need of fresh, healthy food in Ashland and Talent. Instead of food wasters, we can count ourselves as abundant food innovators.
More Co-op News