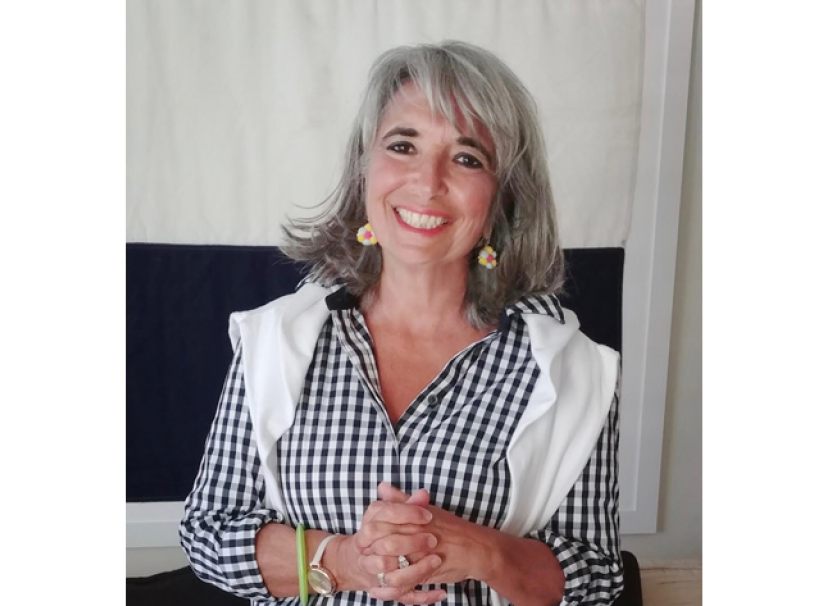 February 2nd, 2019
Meet class instructor, Joette Calabrese
This class instructor profile is connected to the February 27 free lecture, "You, Too, Can Beat the Flu!"
On an early Kolkata (Calcutta) morning, thick crowds gather outside the gates of the hospital while officials yell out "Brain tumor, kidney failure, cancer patients form a line here!" Hopeful patients, family members and caregivers arrange themselves by disease symptom.
This is the scene at The Doctor Prasanta Banerji Homeopathic Research Foundation in Kolkata, India. At this hospital, each of the doctors attends to about 100 patients per day, working six days per week. Patients literally run the gamut from presidents to princes to the penniless. Those arriving in the morning pay a fee for the services. The evening clinic is free-of-charge. The allopathically trained medical doctors at this clinic are also classically trained homeopaths. They work with complicated illnesses such as the ones mentioned above. Their astounding and consistent success in treating complex diseases with homeopathic medicine has piqued the the interest of many respected (and previously skeptical) allopathic medical institutions in the West, including the NIH.
Our upcoming guest speaker, Joette Calabrese, has completed eight practicums at this world-famous clinic and is personally close with the Banerji family. She is a classically trained homeopath whose practice was revolutionized by the adoption of the "Banerji Protocols" approach. She reduced her intake interview time by two-thirds while also seeing more consistent results in her clients. Though she still utilizes the classical approach, she has a wealth of experience with this alternative method of using homeopathy.
Like the Banerji family and the doctors at the clinic in Kolkata, Joette is extremely generous with her time and information. Her blog and podcasts are chock-full of free advice about how to apply homeopathy towards both chronic and acute symptoms. She also offers several on-line, group-style and self-study classes that teach homeopathy from her unique perspective. As an honorary board member of the Weston A. Price Foundation and a recovered long-time sufferer of her own chronic conditions, she is fully aware of the importance of a healthy lifestyle and diet.
At the same time she sees that diet is often not enough and employs the gentle medicine of homeopathy with her patients. Her passion is to put understanding and knowledge of this gentle medicine into the hands of the everyday person, particularly mothers. Her classes include compelling titles such as "Good Gut Bad Gut" and, "The Antibiotic Alternative." She has a gift for expressing herself in an entertaining and organized fashion.
For many of us, homeopathy can seem so mysterious, confusing and even frustrating. Joette manages to impart her wealth of knowledge in an accessible, hopeful and digestible fashion. With today's current climate in the United States where homeopathy is often decried as a scam, Joette's clear and vibrant voice is the perfect antidote.
Joette will join The Ashland Food Co-op community via live telecast from her home in Florida on Wednesday, February 27 at 6 PM in the co-op classroom at 300 North Pioneer St. Her topic is something most of us can relate to: "You, Too, Can Beat the Flu!" She plans to share some history behind treating the flu homeopathically. This will include some fascinating information about the great flu epidemic of 1918. She will then cover some recommended approaches to using this gentle medicine to resolve the symptoms of flu and related issues. There will be time for questions and answers. The well-known French homeopathic company, Boiron, has teamed up with Joette and will offer some free gifts to attendees. Joette will have a special offer for us, too. Please join us for this exciting opportunity to have an exclusive Ashland audience with this esteemed and renowned practitioner.
Resources:
Why I Go To India Every Year: The Drs. Banerji
Documentary: The Cure: The Banerji Protocols
Study Guide for Gateway to Homeopathy 1, by Joette Calabrese
More Co-op News