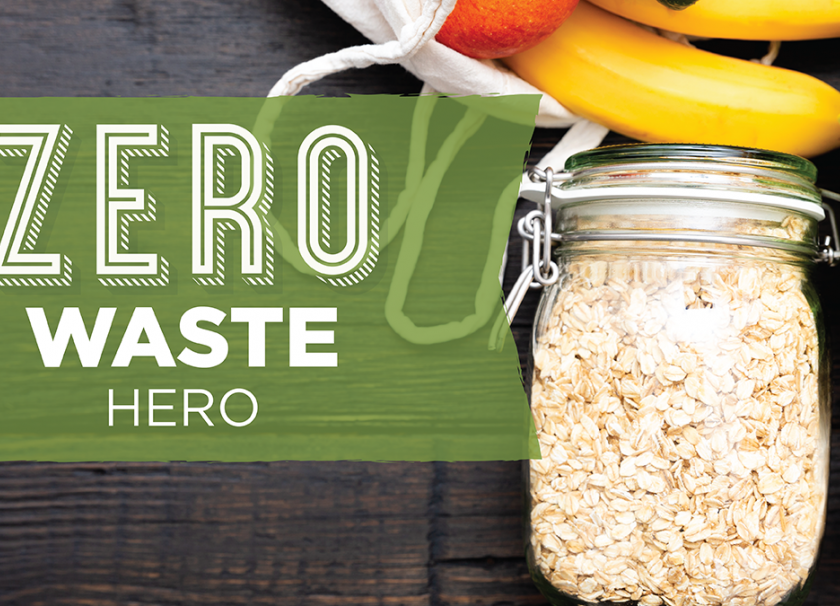 April 22nd, 2019
Tips for a Sustainable Kitchen
By Mahlea Rasmussen, Education Coordinator
Outside of work I spend a lot of time in the kitchen. I find it a soothing space to create nourishing meals and lasting memories. I find it essential to be as eco-friendly as possible and a few changes can transform your kitchen into a sustainable center of your home.
The choices begin with shopping for your food. It is important to stay organized so you don't end up over-shopping or purchasing items you already have. This can lead to food waste - the USDA found that Americans on average each waste a pound of food per day. To avoid this, create a list on a chalkboard or white board and take a photo, so you know just what to purchase.
Don't shop when your hungry. Although all of us have been there and heard this before, we are much more likely to purchase unnecessary items when our tummies are doing the talking.
Leave your reusable tote bags in the car, so you don't leave them at home. After unloading your goods, run out to the car one more time and throw your bags in the back seat. That way you won't be caught without them next time you hit the market. Some estimates put the average 'lifespan' of a plastic bag at just 12 minutes.
Shop in the bulk and produce departments to avoid packaging and bring your own containers. The beautiful thing about bulk is that it goes far beyond food items: shampoo, dishwashing detergent, pet food and more are available. Because you can bring your own containers to fill, you're skipping the single-use packaging that many products on the shelf come in. 
When shopping for produce, I choose a bag made from recycled plastic bottles available for $0.50 in our produce department. For dry goods, a muslin cloth bag is also available for the same price. For flours and liquids, I bring my own glass jars and bottles.
Shopping for herbs and spices with your own containers is especially advantages as you can save as much as 95% on the goods you buy. Remember: every time you purchase an item in a container, part of the cost is paying for the container itself.
At home some other ways to make your kitchen more sustainable is by growing your own herbs and making your own products. This doesn't have to be overly time consuming. Herbs, rosemary, oregano and thyme are easy to grow and require minimal time.
Having a stock container in your freezer can significantly reduce your waste and save you money. Most vegetable scraps can be used such as carrot ends, celery and onion. After boiling the stock vegetables you can compost them as long as there is no meat product or oil used.
Replace soft drinks with infused water you make at home. Fill a pitcher with refreshing citrus, mint or cucumber. Not only is this good for your budget, but it's good for your waistline by reducing unnecessary sugar intake.
Another item found commonly in kitchens and easily eliminated is paper towels: it's easy to sub in some worn out, clean t-shirts and cloth napkins.
And finally, when you're serving dinner, create smaller plates. Those who are hungry can always go back for more, but you will end up throwing out less uneaten food.
The benefits of a zero waste kitchen go beyond the trash compactor. You will find yourself saving money and eating clean. "The zero waste lifestyle is not about complicating your life; it's about simplifying." - Bea Johnson.
More Co-op News