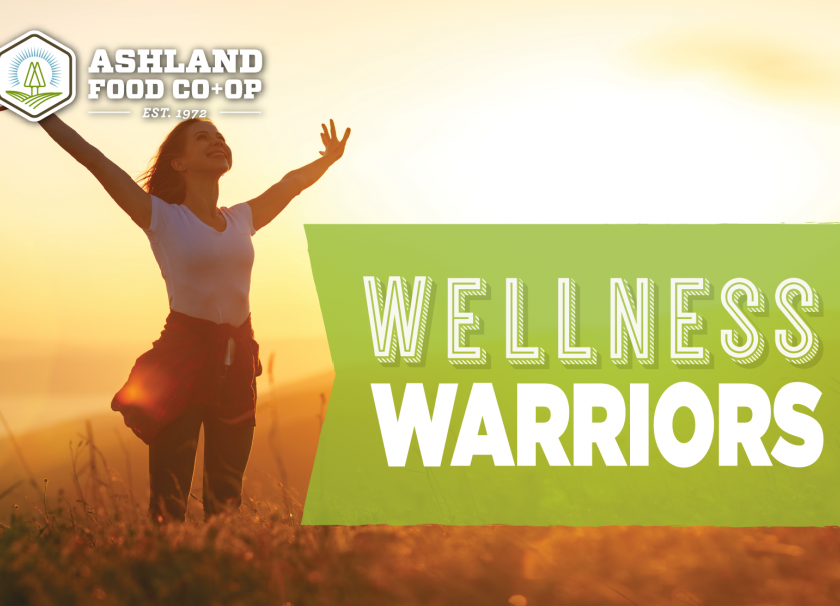 February 11th, 2019
Wellness Secret Weapons
There are still plenty of colds and viruses making their rounds, and we want to help you better defend against them!
In January, we asked on social media what kind of secret weapons you use in the winter to stay healthy. We had a lot of responses, so we'll start with the All-Stars.
With your initial recommendations, our Wellness team reviewed the suggestions and picked the products with the highest quality standards and best feedback. Check those out below.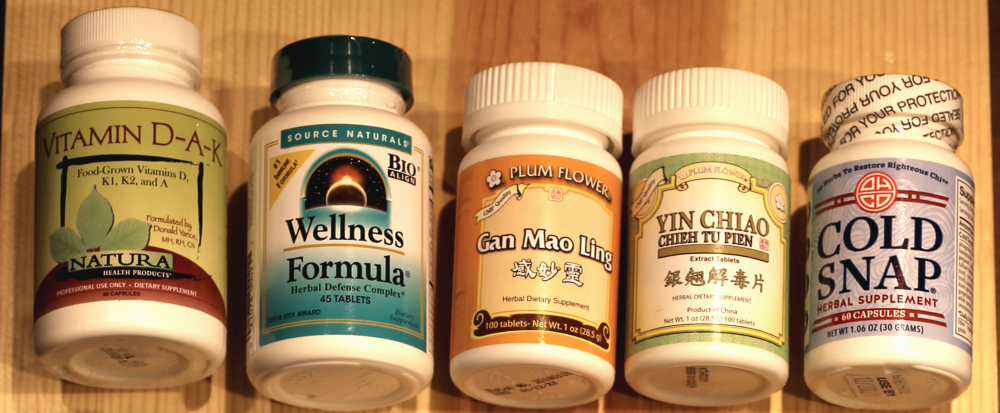 Natura Vitamin D-A-K; Source Naturals Wellness Formula; Gan Mao Ling, Yin Chiao, and Cold Snap Chinese herbs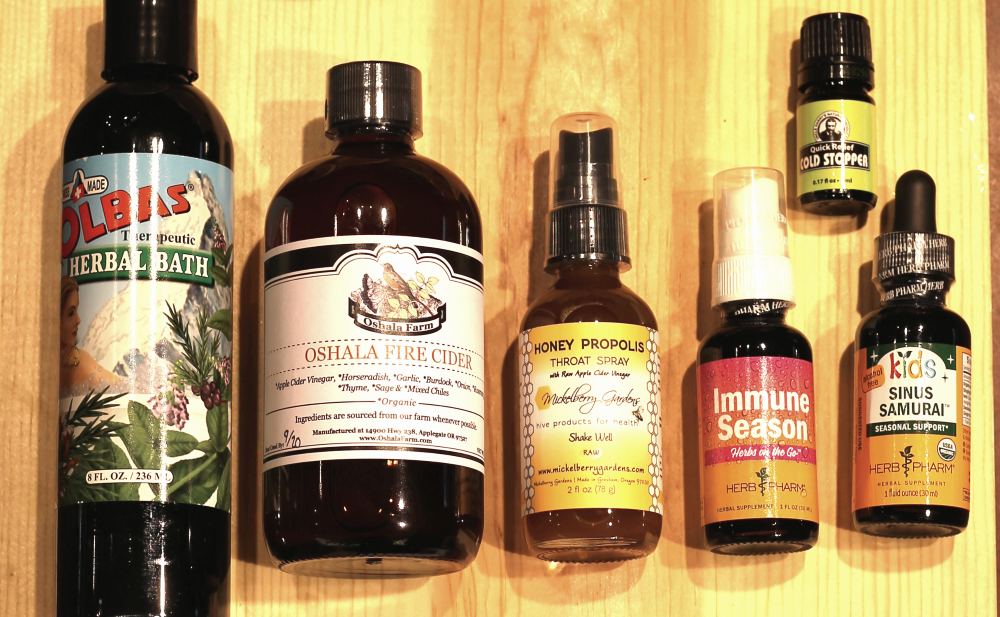 Oba's Herbal bath; Oshala Fire Cider, or Ashland Food Co-op Deli Fire Cider; Mickelberry Gardens honey and apple cider vinegar throat spray; HerbPharm Immune Season spray; Uncle Harry's Quick Relief Cold Stopper essential oil blend; HerbPharm Sinus Samurai drops for kids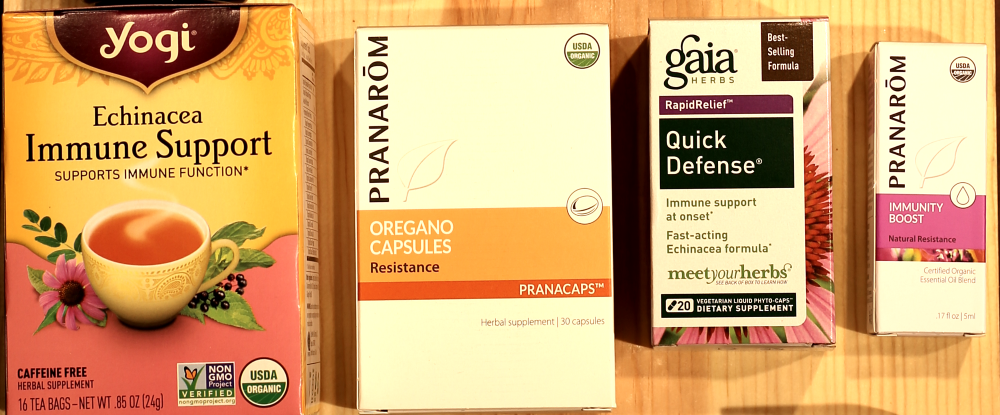 Yogi Echinacea Immune Support tea; Pranarom Oregano oil capsules; Gaia Quick Defense Echinacea formula; Pranarom Immunity Boost essential oil blend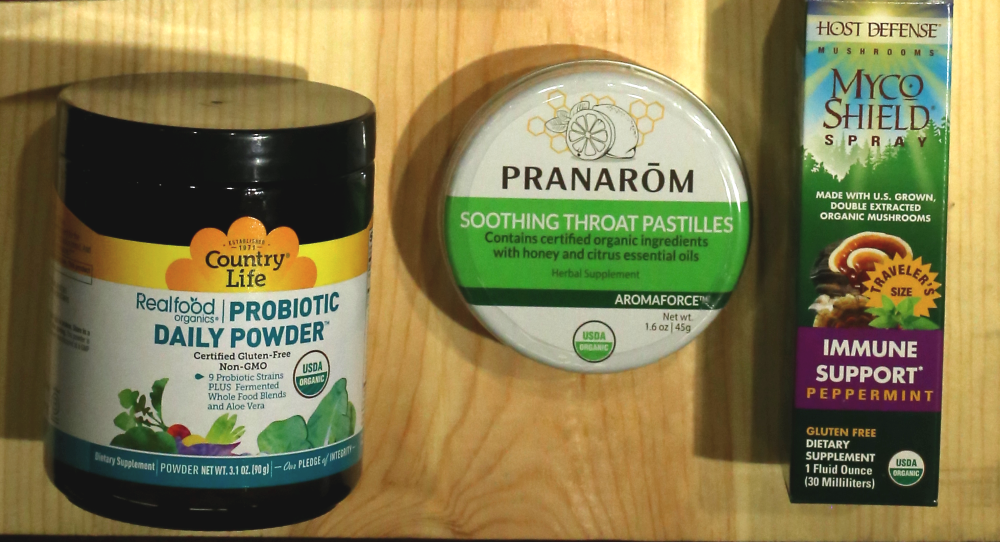 Country Life Probiotic Daily Powder; Pranarom Soothing Throat pastilles (honey and essential oils); HostDefense MycoShield Immune Support spray
A selection of these supplements may help you out this cold season. But there are lots of other recommendations from other AFC shoppers - some common sense, some very unique - which are listed below (and many can be found at the Co-op):
Washing hands / hand sanitizer
Elderberry syrup
 
Plenty of sleep and rest
 
Lots of water (infused with salt, honey, lemon, or cinammon)
 
Tea
 
Vitamin C
 
Garlic
 
Eating well! (especially raw fruits and veggies)
 
Honey (including Manuka honey)

 
Avoid face contact
 
Ginger
Apple Cider Vinegar
Multivitamins

Exercise
Zinc
 
Probiotics
Bone broth

Colloidal silver
Avoid sugar
 

Green juice
Turmeric
 
Sunshine
 

Frankincense
Moringa

Beneficial soil bacteria
 

Rose hips
 

 

e3 live shots (in the Deli)

Wipe surfaces down
 
Golden milk
 
"Plague Juice"
 
Cranberry juice
 
Goldenseal 
Usnea (local lichen)
 
Soup
Dark chocolate
 
Emergen-C
 
Robitussin
 
Flu shot
 
Yarrow environmental solution
More Co-op News